Loyalty Programs | Gift Cards | Comp Programs | Email Solutions
Are we doing the right thing? The "right thing" being continuously improving our product so that you are able to engage your guests, differentiate your brand, and drive sales into all of your locations? That's certainly our goal.
We feel we would be better able to determine if we're doing the right thing if we had a better gauge to determine what you think about Paytronix. So, in December, we're rolling out a Net Promoter Score survey which we'll deploy on a quarterly basis.
Net Promoter Score distills customer satisfaction surveys down to one simple question: How likely are you to recommend Paytronix to a friend or colleague? I'll use your feedback to guide future decisions in product development, personnel selection, and other areas that help us maintain our leadership position in restaurant loyalty technology.
Special thanks to Stan and Brittany, our friends at ONOSYS, for sharing their NPS experience and insight with our team!
Cheers,
Andrew

Fundamental Tips for Leveraging Email to Drive Restaurant Sales: Part I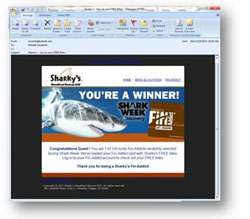 When you send email messages to your loyalty members, your campaigns likely have one primary objective: to drive sales.
In order to drive sales on a consistent basis, three critical email bases need to be covered: 1) your message should arrive in the member's inbox; 2) when your message arrives, it should render in such a way that the recipient can understand its intent; and 3) the recipient should want to see your message.
Today, many factors make it difficult for you to reach your objective. From ensuring that your emails reach the inbox to keeping your guests engaged in the program, it is tougher than ever to drive traffic into your restaurants with email marketing. In fact, according to a 2010 Radicati Group report cited in a recent eMarketer article, "email marketers are fighting for attention among an average of 32 incoming messages per day."
In this Loyalty Improvement Series article, we'll review the first two bases, take a look at your email from the recipient's point of view, and provide tips on how you can recapture the attention of your audience and compel them to visit – and to visit often.
Click here to read this complete Loyalty Improvement Series article.

Feature Spotlight:
Auto Combine is Here!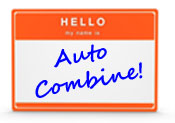 In v11.1, we have added a feature, we like to call "Auto Combine," that will help reduce the number of accounts each of your loyal guests have in your program. This new feature is designed to make it super easy for your guests who may have misplaced, lost, or accidentally destroyed their card, to pick up a new one, register it online, and quickly combine the new account with their existing account.
This new feature has 3 excellent benefits:
Reduce Customer Service Time. Your guests can quickly and easily combine their own accounts.
Control Registration Rewards. Since the combine occurs before registration, the guest does not receive an additional registration reward.
Measure Program Metrics More Accurately. Auto Combine reduces the number of accounts in your program that belong to a single individual.
When your loyalty member registers a new card, the system will check their email address against existing records in your guest database. If there's a match, they'll be prompted with a message that indicates the member already has an account. It will give them the option of combining the new account number with their existing account or registering the new card. If they choose to combine the accounts, they will be sent an email for verification purposes that contains a link to continue the combining process.
If you're interested in adding the Auto Combine feature to your program, contact your technical consultant for details.
In This Issue

Andrew's Notes
Fundamental Tips for Leveraging Email to Drive Restaurant Sales: Part I
Feature Spotlight:
Auto Combine is Here!
Paytronix Personality:
Andy Moores
Paytronix Personality:
Andy Moores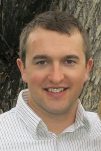 After graduating from Colorado State University, Andy Moores joined Paytronix as a Technical Consultant in our Denver office. Andy is a perfect fit with his BS in business administration and computer science.

Andy was drawn to Paytronix by the multitude of learning opportunities, the company's openness to new ideas, and the goal for continuous improvement.

In his spare time, Andy enjoys being outside playing golf, snowboarding and tinkering with his car. During the snowy Denver days, Andy builds websites and practices the guitar.

A favorite quote of Andy's is: "Life is not a journey to the grave with the intention of arriving safely in one pretty and well preserved piece, but to skid across the line broadside, thoroughly used up, shouting GERONIMO!" – Hunter S. Thompson
Where Are We?

Visit the sales team at:
MURTEC
Andrew's
Awesome Image


Subscribe to the Newsletter

<